We know a thing or two about what helps educators get their jobs done — and done right.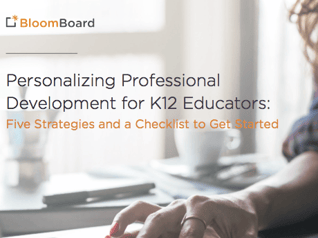 After countless conversations with school administrators, we've pinpointed five practical strategies for implementing a personalized learning system for educators along with a checklist of criteria administrators should look for in a scalable professional development solution.
Download the eGuide to learn how to:
Transform your PD approach to one that is meaningful to each teacher and effective for your school or district.
Empower teachers, putting them in the driver's seat, to set and reach shared goals.
Connect administrative staff and teachers to accelerate progress toward goals.
Identify "must have" attributes of a technology PD solution.
To speak to an education consultant about solutions for teacher support and growth,

now.